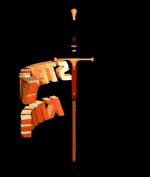 Proudly Brings You The Finest Folding Knives in the World


The Marbles Folding Bowie is truly a classic. 8 1/2" closed. 7 1/4" stainless bowie blade. Jigged stag bone handles with nickel silver bolster and inlay shield. Folding guard. Black leather belt sheath. Country of Origin: CHINA Retail $49.95 / Stellar Price $24.99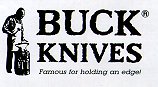 Approach. 4 3/8" closed linerlock. 420HC stainless partially serrated drop point blade with thumb stud. Blue anodized aluminum handles with Buck/Whittaker logo and large lanyard hole to accommodate a full-size carabiner for easy attachment to a backpack, climbing harness or belt loop. Designed in collaboration with Peter Whittaker. email if you want purple (1 left) Country of Origin: TAIWAN Retail $33.99 / Stellar Price $49.95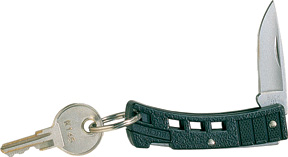 Mini Buck. 2 7/8" closed lockback. Stainless drop point blade. Black thermoplastic handles with slot cutouts and lanyard hole. Weighs less than once ounce. Country of Origin: USA $19.95 / Stellar Price $14.95


911 First Response Knife
Widely considered a highly effective emergency tool, this knife features a 1/8"-thick high-carbon stainless steel serrated blade with screwdriver tip, easy-grip handle, solid tungsten carbide striker-punch and spring loaded trigger for high impact. Blade easily cuts thick seat belts. Includes a nylon carrying case with belt loop and clip. Length: 8" open, 4.5" closed. One of our most popular items! Designed by Blackie Collins. Made in USA.
MSRP $62.95 / Stellar Price $42.99


Emerson Hard Wear Reliant Part Serrated Country of Origin: JAPAN Retail $77.95 / Stellar Price $39.99

Emerson Hard Wear Endeavor Part Serrated Country of Origin: JAPAN Retail $77.95 / Stellar Price $39.99

To shop by brand just click on the logo!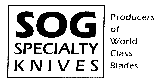 The introduction of the new Flash line of folders debuts SOG's new patent pending SAT (SOG Assisted Technology). This mechanism helps propel the blade open once the operator has initiated the one-handed opening action. They're fast as lightning, safe, and provide an extremely strong blade lock. This opening action is uniquely different from all others with a fast start and a power curve throughout the movement of the blade. When closing the blade into the handle you actually feel as if you are cocking a side arm as the blade is held securely inside the handle.
SAT is the framework for this new line of lightweight folders. The bolt action lock is easily released with a sliding button. SOG also had the foresight to incorporate an additional safety lock that gives added security when the blade is closed. Note that when the switch shows red, you are ready to go.
In addition to SAT, the handles of the Flash are molded from glass reinforced Zytel and are contoured with a new ergonomic sensibility that makes the knife a pleasure to use. SOG has also incorporated a new ambidextrous clip device that is easily interchanged. This bayonet-mounted clip extends from the end of the hand for the lowest discreet carry possible.
Specifications: AUS8 Stainless, Rc 56-57 / Zytel handles / 1/2 serrated blade or straight in Zytel handled versions
FSA-7 & 97 Flash I
FSA-8 & 98 Flash II
2.5" Blade Length 3.5"
5.75" Overall Length 8"
2 oz Weight 3 oz
$44.95 Price $59.95
FSA-7 Flash I & FSA-8 Flash II (straight blade)
FSA-97 Flash I & FSA-98 Flash II (1/2 serrated blade)
$33.99 Stellar Knife Price $45.99

Use Our Manufacturers links page to shop further. If you can find the knife you want elsewhere let us know the price and where. We will verify your price and beat it!


Add a Tuf-Cloth to your order for only $8.97
Marine Grade Tuf-Cloth $9.99





Phone (561) 616-5015